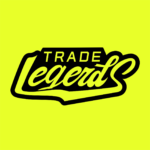 This episode is proudly sponsored by Bisley Workwear.
🏆 £250 PowerToolMate Prizes Competition | https://tradelegends.uk/giveaways/
⭐ Save 15% with code tradelegends at Bisley Workwear | https://bisleyworkwear.co.uk/
🏷️ Save on over 25 Trade Brands | https://tradelegends.uk/discounts/
Welcome to Worldwide Wednesday! In this episode Pete & Al interview a giant in the industry: Eric Aune from Mechanical Hub! Pete becomes a fan boy and Eric talks us how he got in to the industry and how Mechanical Hub became what it is today.
Guest this episode: 🛠️ Eric Aune | https://mechanical-hub.com/