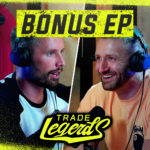 We've got an extra special episode for you today!
While filming episode 4 we realised we had way to much content for a regular episode, so we've got an extra bonus episode for you.
On this episode PB Plumber interviews fellow host Alex Insley about his career path, what it's like working at Unilite and how he thinks he is as a boss.